•outstanding technical achievement•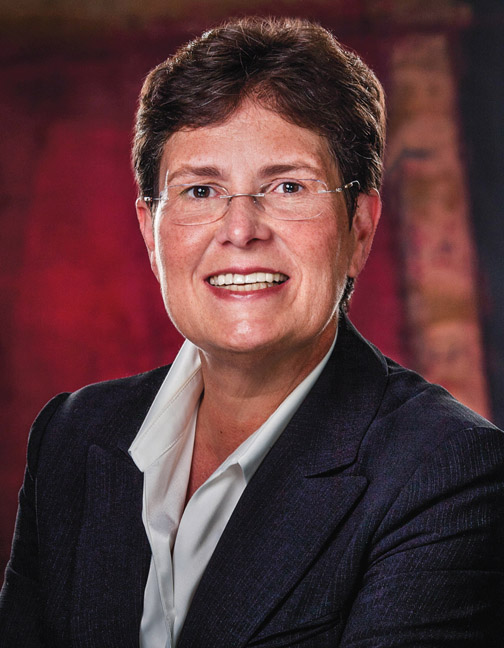 Arianna T. Morales, Ph.D.
Staff Research Scientist, Chemical & Materials Systems Lab, GM Global Research & Development Center
General Motors
Education:
M.B.A., Michigan State University - Broad College of Business;
Ph. D., Materials Science & Engineering, Carnegie Mellon University;
M.S., Materials Science & Engineering, Carnegie Mellon University;
M.E., Materials Science & Engineering, Universidad Simon Bolivar (Caracas, Venezuela)
B.E., Materials Science & Engineering, Universidad Simon Bolivar
Dr. Arianna T. Morales has spent the entirety of the 21st century, as well as the last few years of the 20th century, as a research scientist at General Motors, one of the largest auto manufacturers in what's perhaps the most competitive industry in the world.
Her technical contributions in materials science have helped GM develop lightweight alloys the company will need to achieve the stringent fuel economy standards mandated by global regulations designed to reduce emissions in the face of rapidly accelerating effects of climate change.
Dr. Morales' contributions to the development of Quick Plastic Forming technology have enabled GM to employ aluminum extrusion alloys, an industry first. Aluminum extrusion alloys promise to provide cost-effective solutions for manufacturing light weight automotive products. Her development of novel sheet metal designs have exhibited properties in aluminum that have the potential to rival the strength of steel and cost less than more expensive aerospace-grade alloys that have fewer performance capabilities.
Her scientific research has garnered Dr. Morales 24 U.S. and international patents with two additional patents pending. She's also received numerous awards, including the prestigious GM Chairman's Honor for exhibiting superior originality and creativity in making significant and exemplary contributions.
The author of over 50 technical publications, Dr. Morales was also chosen from a select group of people to present her work and strategies at the USA/Japan Frontiers of Engineering Symposium hosted by the National Academy of Engineering. Earlier in her career, the Academy singled her out as a Selected Eminent Young Engineer.
Dr. Morales prepared for her career by earning both undergraduate and Master's degrees in Metallurgical Engineering with a specialization in Materials Science at the Universidad Simon Bolivar in her native Caracas, Venezuela. During her studies, she joined the Venezuelan Institute of Engineering where she became the youngest Principal Investigator on a project with the Venezuelan Oil Industry Research Institute (INTEVEP).
After completing her master's degree, she became a professor at her alma mater where she received an LASPAU/Venezuela Government Scholarship for Outstanding Young Professor of Materials Science and Engineering. Soon afterward she moved to the United States to pursue a Ph.D. at Carnegie Mellon University in Pittsburgh.
Once Dr. Morales earned her doctorate degree, she was offered a research assistant position at Carnegie Mellon and was granted "Eminent Professor" status by the National Science Foundation. Within a few years she was recruited by General Motors to start her innovative work in the automotive sector.
Dr. Morales is proud of both her Latina heritage and her status as a member of the LGBTQ community. As a consistent advocate for diversity and inclusion, she serves as a board member in GM PLUS (People Like Us), the employee resource group for LGBTQ employees and allies at GM. She also has spent nine years on the board of the Affirmations LGBTQ Community Center, which provides a safe space for the community and allies in the Metro Detroit Area, and she was honored by the ACLU of Michigan as "Civil Libertarian of the Year" in 2011 for her successful efforts both in fundraising and creating awareness of LGBTQ issues.