•MOST PROMISING engineer - Master's •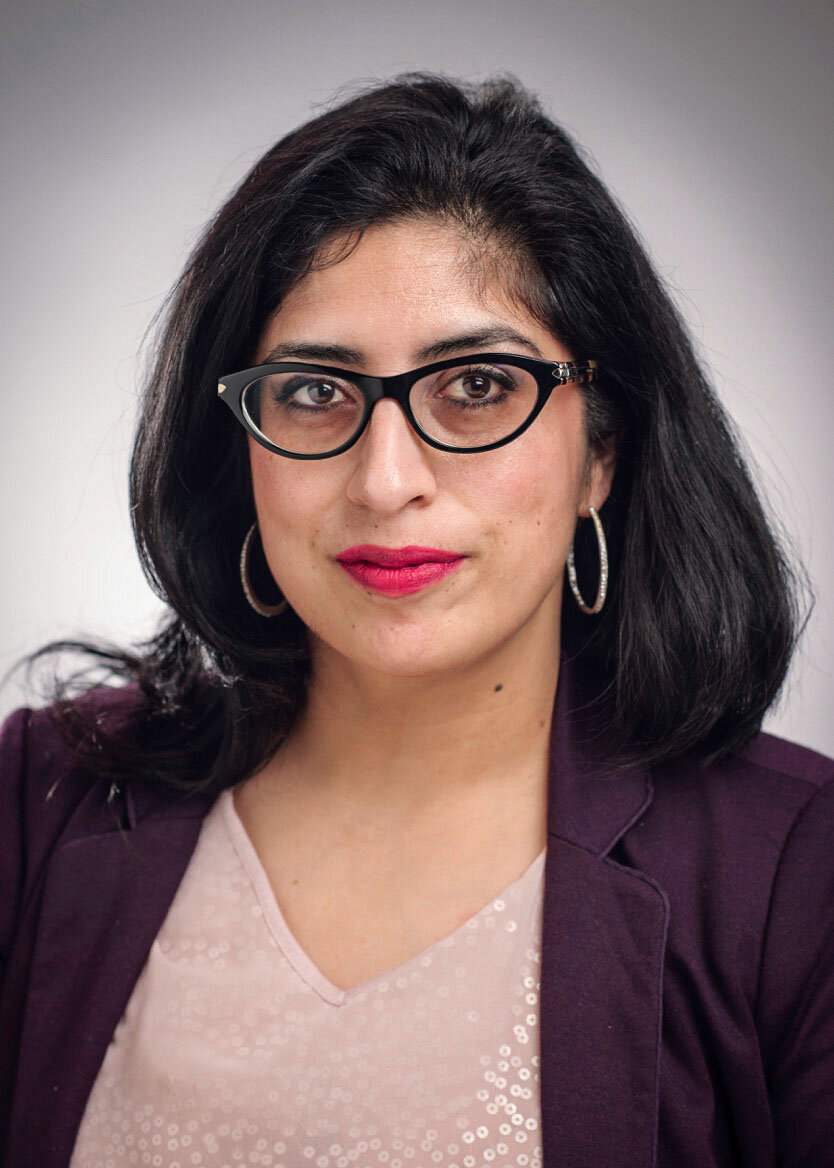 Manager
Electronics Discharge Program
NASA AMES Research Center
M.S., Aerospace Engineering, San Jose State University
B.S., Aerospace Engineering, San Jose State University

Growing up in Mexico City, the bright urban lights prevented Ali Guarneros-Luna from clearly seeing the satellites passing high overhead in the night sky. Nowadays, her entire career is based on maintaining the safety, reliability, and quality assurance for aerospace and aeronautical programs that place human-made objects in that same vast sky.

As the Manager of the Electronics Discharge Program in the Office of System Safety & Mission Assurance (SS&MA) at NASA AMES Research Center, Ms. Guarneros-Luna is the go-to person for questions related to International Space Station (ISS) safety and design practices. Her duties include assessments of hazard reports and analyses, evaluations, and approval of failure modes.

Prior to her work in SS&MA, Ms. Guarneros-Luna worked in Ames' Engineering Directorate as a technical authority for small satellite development and payloads bound for the ISS. She worked as the system and safety engineer in the SPHERES National Lab, and, in the Edison Program, she served as the system engineering, mission and ground operations, and launch vehicle service expert for multiple CubeSat projects including the Technological and Educational Nanosatellite (TechEdSat).

Ms. Guarneros-Luna functioned as the Deputy Project Manager, ISS expert, and launch vehicle interface for the Small Spacecraft Technology (SST) program's Nodes project. In the Sub-Orbital Aerodynamic Re-entry EXperiments (SOAREX) program, she has held multiple roles including design, building and testing engineer roles and her current position as deputy project manager and co-investigator for the SOAREX 10 and Safety Mission and Assurance for TechEdSat 5 and 6.

She began her NASA career as an intern with the Office of the Chief Technologist where Ms. Guarneros-Luna led and helped develop education and outreach programs. She soon found herself mission manager for TechEdSat-1, overseeing all technical and programmatic aspects of the NASA Ames - San Jose State University project. Developed, built, tested and certified for flight to the ISS in only 9 months, TechEdSat-1 was the first American CubeSat deployed from the ISS as well as being one of the first CubeSats deployed from the Station overall.

The only female and the only person of Mexican heritage on her team, Ms. Guarneros-Luna has garnered numerous awards, including the Ohtli Awardfrom the Mexican government for her work as a principal contributor to a joint NASA-Mexican Space Agency project called Aztech-sat. She received the ISS Space Award in 2014 for her roles with the SPHERES, Modular Rapidly Manufactured Small Satellite (MRMSS), Nodes and TechEdSat Series Projects. In October 2015, she was awarded the NASA Honor Award - Equal Employment Opportunity Medal and in 2018 she received the Women of Color STEM award for Outstanding Technical Contribution.

An ardent advocate for STEM education, Ms. Guarneros-Luna's commendable community outreach entails annually supporting the Society of Women Engineer, San Jose State University, the Tech Museum of Innovation and dozens of school and community STEM events through her participation in the NASA Ames Speakers Bureau.