•OUTSTANDING TECHNICAL ACHIEVEMENT•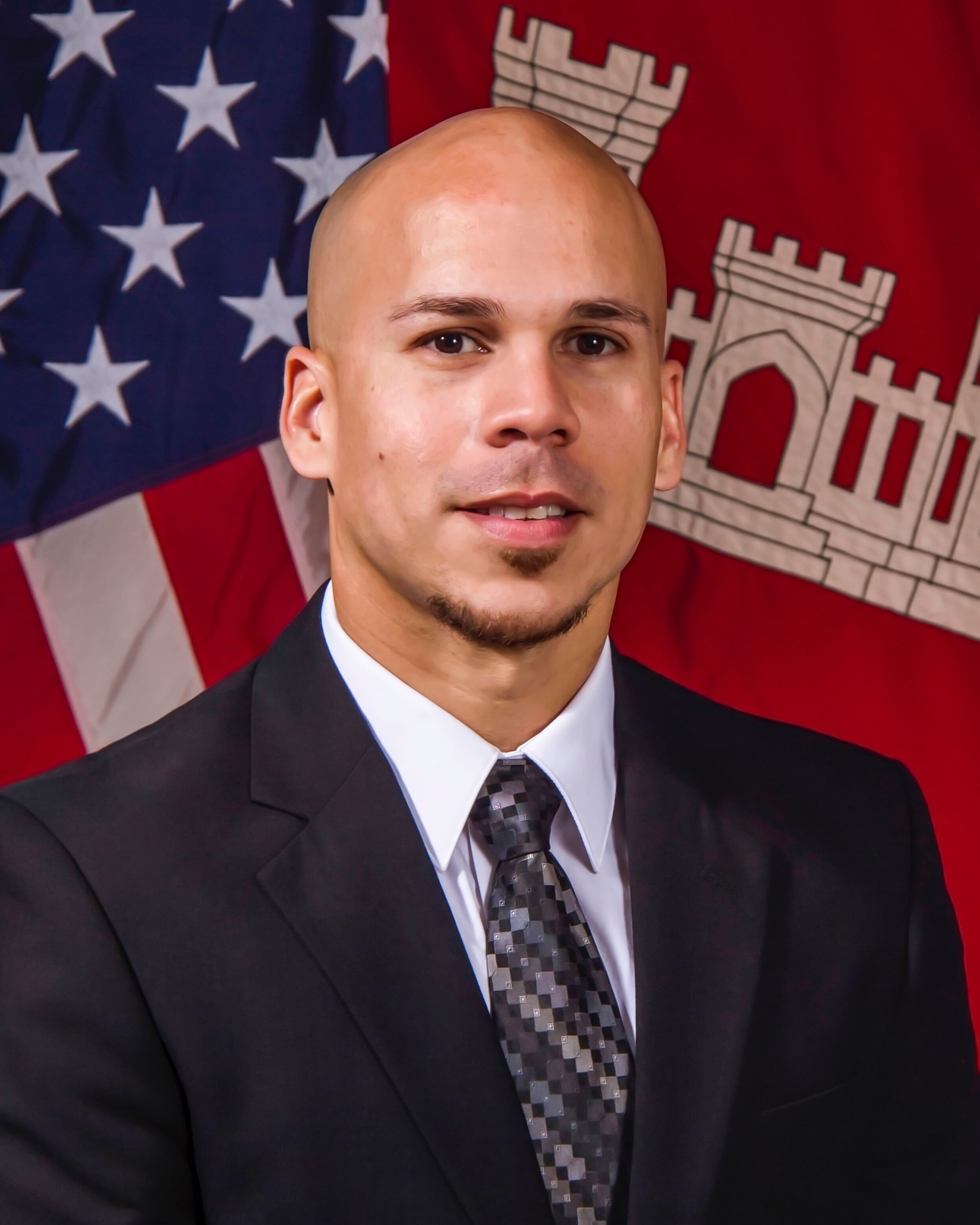 Research Civil Engineer, Structural Engineering Branch, Geotechnical & Structures Laboratory
Engineer Research & Development Center
U.S. Army Corps of Engineers
U.S. Army
M.E., Civil Engineering, University of Puerto Rico – Mayaguez
B.S., Civil Engineering, University of Puerto Rico – Mayaguez
With America's infrastructure crumbling after years of inadequate investment and maintenance, the role of our nation's Research Civil Engineers has only grown in importance along with the work of the U.S. Army Corps of Engineers.

In this environment, our country is fortunate to have Henry Diaz-Álvarez working on solving the complex technical problems with the creativity and originality that Structural Research Civil Engineers must employ as they conduct work that has little applicable precedent and requires new approaches.

Currently, Mr. Diaz-Álvarez is leading a program that conducts applied research in Structural Health Monitoring of concrete dams utilizing infrasound technologies. As a subject-matter expert on military bridging, he is also involved with the development of Modal Analysis of bridges, the evaluation of the scour susceptibility of bridge piers, and the design of fiber reinforced Polymer Composite Bridges.

In the course of his eleven years with the U.S. Army Corps of Engineers, Mr. Diaz-Álvarez has established himself as an independent researcher who can solve challenging structural engineering problems as the "go-to" engineer for sound decision making.

Among his most significant accomplishments are his contributions to the development of an ecologically-aware Thermoplastic Bridge Design made of recycled waste plastic and automotive bumper scraps; the development of an Integrated Structural Health Monitoring System for the Mississippi River Bridge on the I-20 near Vicksburg; the assessment of Earth Covered Magazines for the Defense Ammunition Center using ground penetrating radar; and development of persistent Remote Structural Health Monitoring for dams using low-frequency acoustics.

The extent of Mr. Diaz-Álvarez's research is amply demonstrated by the 31 technical papers which he has written or co-written for professional publications. His engineering research work has earned him multiple awards including several Army and ERDC Research and Development Awards, two ERDC Awards for Outstanding Team Effort, an R&D 100 Award, an Achievement Medal and a Commander's Award for Civilian Service; as well as a U.S. Army Corps of Engineers Innovation Award.

Among his professional affiliations, Mr. Diaz-Álvarez counts his membership in the Earthquake Engineering Research Insitute, the Golden Key Honor Society, the College of Engineers and Surveyors of Puerto Rico, the American Society of Civil Engineers, the Society of American Military Engineers, and the Society of Hispanic Professional Engineers where he served as the Publicity Chair.

An active mentor to young aspiring engineers, Mr. Diaz-Álvarez has helped train and inspire summer students at his alma mater at the University of Puerto Rico – Mayaguez and has chaired STEM workshops for the SHPE Mississippi Professional Chapter. In his spare time, he enjoys dancing, deejaying parties, and participating in sports with his children.