•most promising engineer - undergraduate degree•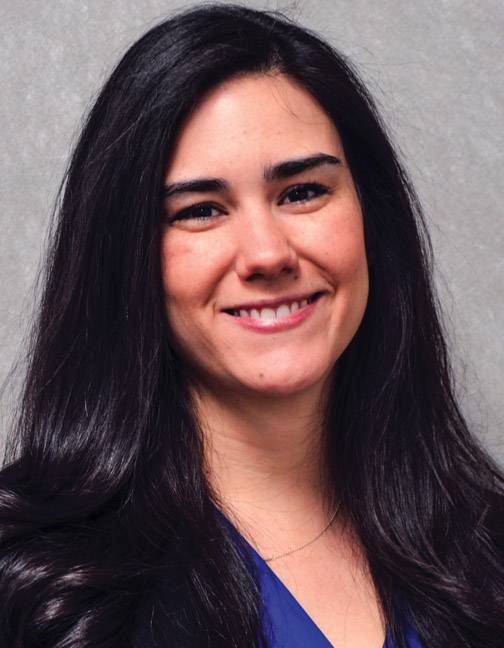 Program Manager
Bombers Program
The Boeing Company
Education:
Master Certificate in Applied Project Management, Villanova University;
Executive Certificate in Leadership and Management, University of Notre Dame;
B.S., Engineering - Mechanical, Electrical and Chemical; Trinity University
"People don't care how much you know until they know how much you care." That's the Nina Porter has followed on her way to establishing a reputation within The Boeing Company as a change agent, culture shaper, and talent leader. In her role as Program Manager in the Bombers Program at the aircraft manufacturer, she makes real connections with people by getting to know her teams, understanding their strengths, advocating for others, and pulling people up.
In her Oklahoma City-based position, Ms. Porter works on projects that have upgraded major defense aircraft systems and weapons, ensuring that planes like the B-1 and surveillance aircraft remain operational during their wartime missions. She is independently responsible for the oversight and management of a portfolio of contracts totaling between $10 million to $15 million per year. She also has project lead responsibilities and full program delegation that are highly unusual for someone so early in their career, indicators of her keen engineering and business acumen. GM has designated Ms. Porter a program management subject matter expert. In this capacity, she leads the Program Management Best Practices Workshop for informing and developing enterprise leadership at Boeing.
Growing Up in San Antonio, Texas, Ms. Porter was encouraged by her Mexican-born grandfather to pursue a college degree and doggedly applied herself to every subject in her high school curriculum. Named a National Hispanic Scholar in 2003, she received many college scholarship offers. Ultimately she selected Trinity University in Texas after a decisive meeting with the head of Trinity's engineering department convinced her to enroll in the engineering program that included only five other women in her class.
The first in her family to graduate from college, Ms. Porter spent the first two years after receiving her degree as a Department of Defense contractor at the Parsons Corporation in Tinker Air Force Base, Oklahoma, where she gained valuable experience working on projects within military regulations and guidelines. She arrived at The Boeing Company in 2012 as an Engineering Technical Specialist, and within a year she was named a technical lead engineer in the Material Operations group.
Two years later, Boeing recognized Ms. Porter's leadership potential by selecting her for the highly competitive three-year Emerging Leader Development Program, an opportunity afforded to only one half of one percent of Boeing's total engineering staff.
As a member of the Leadership NeXt (LX) Class of 2018, she has worked as a project execution sub-team lead, as well as the LX Engagement Team lead, where she oversees a team of 81 members. Ms. Porter further distinguished herself by winning the program's Innovates Challenge, the Sets High Expectations Award, and two consecutive years' awards for Most Valuable Member. She's also chaired Mission Assurance for the 2016 to 2017 Governance Team—where she steered an organization of 130 members—and serves as the Employee Involvement focal for the B-1 platform.
An active volunteer, Ms. Porter participates in STEM events like "Engineer for a Day" with the local Girl Scouts. She is also active mentoring through the Whiz Kids organization, which focuses on increasing literacy in under- resourced communities in Oklahoma.